HMBradley is building the next generation of savers.
Banks have always searched for ways to bring in more savers and more deposits. We're in the business of turning our customers into better savers. We'll give you the tools and the incentives to save more of what you earn.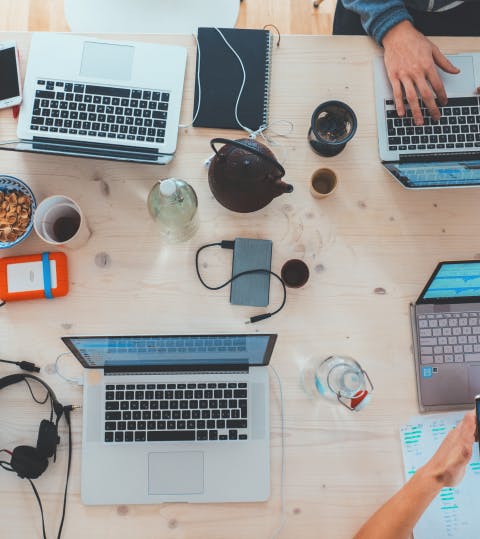 An understanding of finance, with a passion for something new.
We've seen how the other banks work from the inside and believe in our way forward. We also know that the best way to innovate in banking is by looking outside of the industry – which is why our team includes a blend of professionals from a range of other fields.
Keeping your money and your data safe.
In today's digital banking landscape, your data and your finances are highly sensitive, and we take the utmost care so that you can trust HMBradley with your information. Whether it's Multi-Factor Authentication or industry standard encryption practices, we've got you covered.
FDIC Insured
All your money is safe with HMBradley. Every deposit account is opened and maintained with Hatch Bank, Member FDIC, and is insured up to $250,000 per depositor.
Zero Liability Protection
With timely notification, our HMBradley Mastercard debit or credit card are both protected by Mastercard's Zero Liability Protection. As a Mastercard cardholder, Zero Liability applies to your purchases made in the store, over the telephone, online, or via a mobile device and ATM transactions so you can have peace of mind when you pull out your card.
Industry Standard Data Encryption
We take the responsibility of storing and handling your money and sensitive information as seriously as you do. We adhere to industry standard data encryption standards of your data both in transit and at rest.
Regular Infrastructure and Compliance Audits
At HMBradley we undergo regular audits for infrastructure and compliance standards. We work with both independent security researchers as well as our own internal security team to make sure your data is always protected.
Complete Card Control
When you're an HMBradley cardholder, you're always just a couple of clicks away from complete peace of mind. You can easily turn off your card, inform us of upcoming travel, and set up fraud alerts – without you ever dialing the phone.