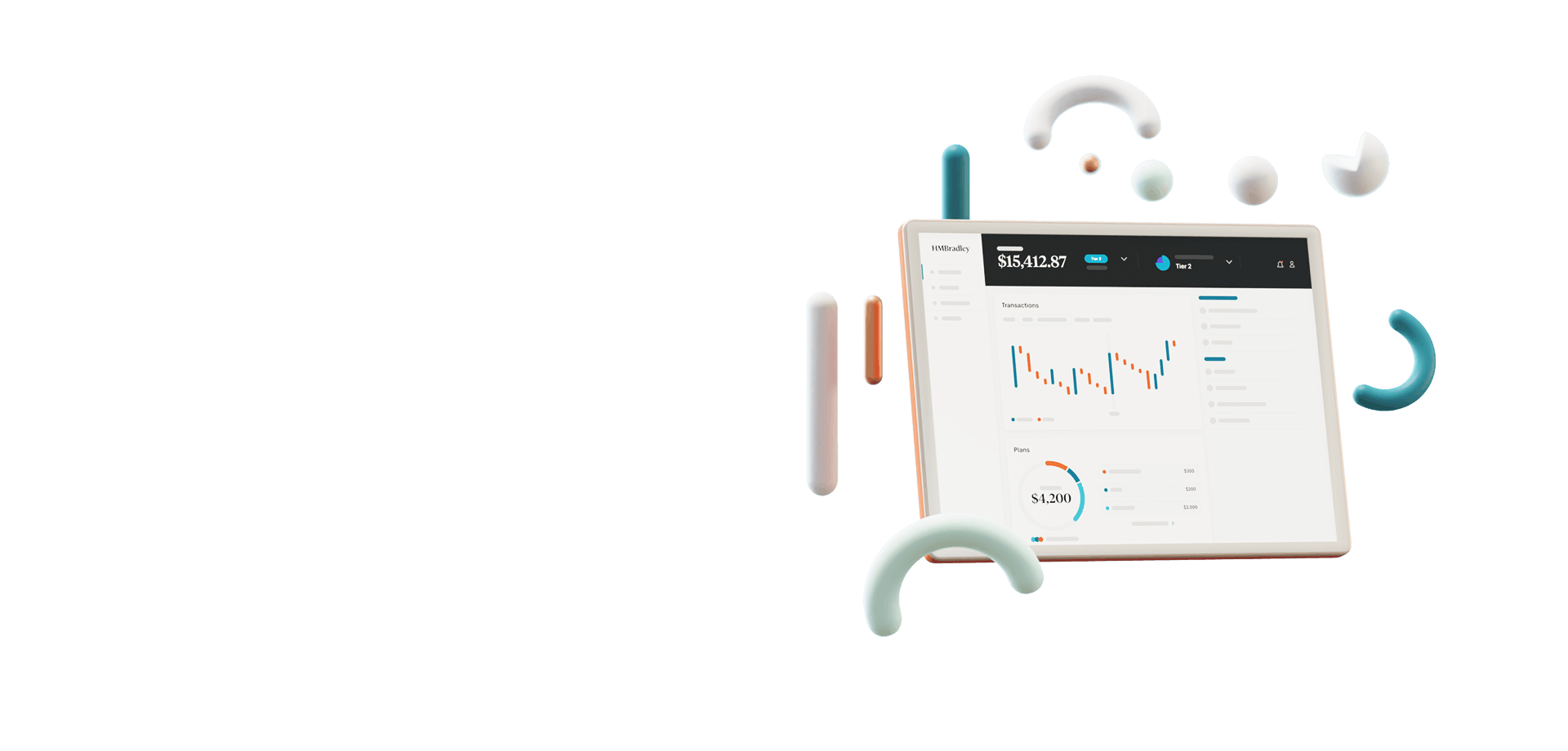 Savings Tiers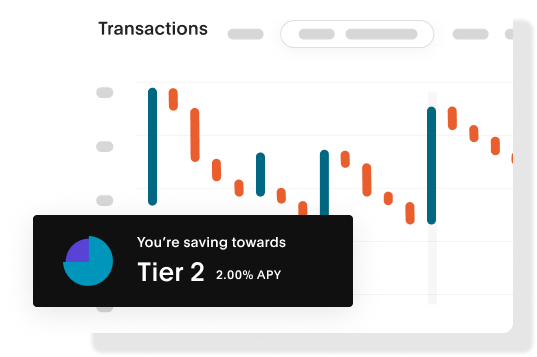 The figures shown above are for illustrative purposes only. Actual terms may vary based on your qualifying tier. See account
Terms and Conditions
for details.
Banking shouldn't be one-size fits all
Savings Tiers are the way we organize our customers by their savings habits and assign interest rates. We track your money in and your money out, and pay you an interest rate based on the percentage of your incoming deposits remaining at the end of each quarter.
Tier 1
3.00% APY
Saving at least 20%
Tier 2
2.00% APY
Saving at least 15%
Tier 3
1.00% APY
Saving at least 10%
Tier 4
0.5% APY
Saving at least 5%
Start working towards 3% APY
Once you set up a monthly direct deposit with us, you'll start your journey in Savings Tier 3. Each new quarter you'll earn interest with an APY rate based on your savings – no matter if you save $10 or $10,000.

Save 20% of your quarterly deposits, and you'll enjoy 3% APY. Learn more about our Savings Tiers and qualifying terms here. Some restrictions apply.
Apply Now
One Account
Stop moving money around to find the best interest rate.
Traditional banks make you push money into a separate account just to earn a fraction of what we offer. That's a lot of work for very little reward. With HMBradley, every dollar you deposit has the potential to be a dollar saved, as long as it stays in your account.
The figures shown above are for illustrative purposes only. Actual terms may vary based on your qualifying tier. See account
Terms and Conditions
for details.
Organize your money however you like it.
You can divide your money up in savings Plans or keep it all in one pile – no matter how you slice it, your Savings Tier will be applied to your entire account.
Apply Now
Plans
Reach your savings goals by making a Plan
Research shows that it's a lot easier to save if you know what you're saving for. That's why we created Plans. Set up a Plan in just a few clicks and start working towards your goals.
Apply Now
Saving on autopilot
Set up automatic contributions to your Plans, and quickly see just how much you're set to save each month. It's the easiest way to work towards a higher Savings Tier – all while saving for the next big thing!
HMBradley Credit Card
The figures shown above are for illustrative purposes only.
Rewards tailored to your spending
HMBradley is a platform for savers, but we know that doesn't mean you don't have expenses – so why not earn cashback on the things you have to spend on anyways? Get rewarded 3% for what you spend the most on, 2% for your second largest category, and 1% back on everything else.
Additional Terms and Conditions apply, click here to see details.
Boost your Savings Tier
Spend at least $100 each month on your HMBradley Credit Card and we'll boost you up to the next Savings Tier the following quarter. Imagine that, even more interest on your deposits just for using your credit card on everyday purchases.
Additional Terms and Conditions apply, click here to see details.
Ready to start saving more?
Open an HMBradley account today, and set your sights on 3% APY.*
Apply Now