Here's how it works
Connect your direct deposit
We make it easy to move your direct deposit in just a few clicks – the simplest way to grow your balance.
Keep track of your spending
Do you know how much you actually save? Understand your habits more clearly than ever.
Build your Interest up to 3% APY
You'll start at 1.00% APY and begin working towards even better interest rates that match your habits.2
Tier 1
3.00% APY
Saving at least 20%
Tier 2
2.00% APY
Saving at least 15%
Tier 3
1.00% APY
Saving at least 10%
Tier 4
0.5% APY
Saving at least 5%
Savings tiers
Earn a better interest rate with
Savings Tiers
Not all savers are created equal, so we reward based on your habits. Earn up to 3.00% APY2 – the best in the industry3 .
Learn more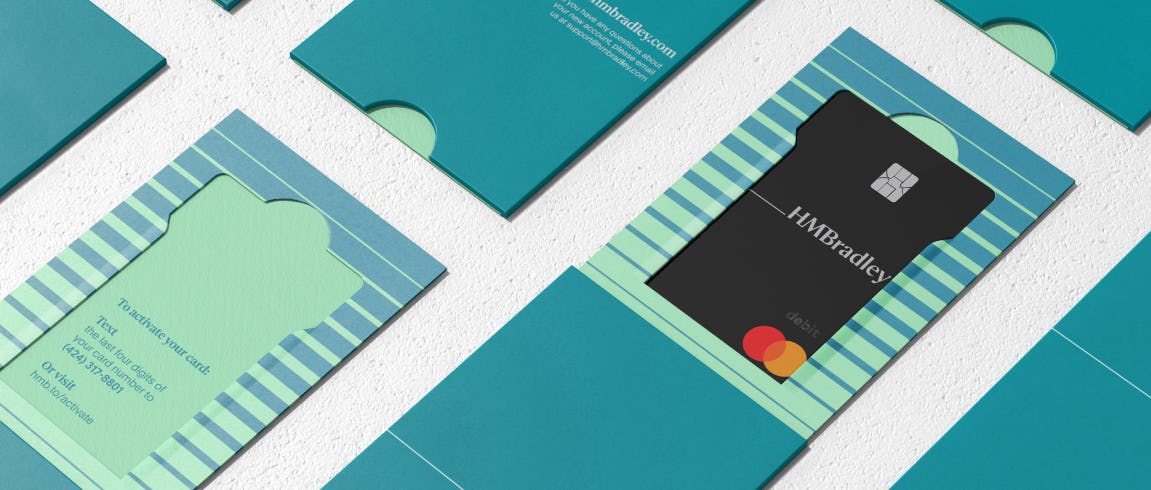 Ready to start saving more?
Open an HMBradley account today, and set your sights on 3.50% APY.1
Apply Now